Pool Cleaning Service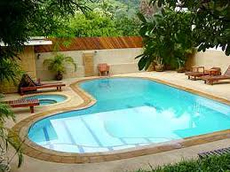 Your pool provides countless hours of entertainment during the warm weather months. But your pool most likely also sees its fair share of action, which means it's bound to get dirty over time. So if you need thorough pool cleaning services, turn to Arturo's Pool Plastering. We're here to provide the cleaning services you need to get your pool looking its best.
Bring Back the Beauty
At Arturo's Pool Plastering, our goal is to restore your pool to a pristine, aesthetically pleasing state. No matter the shape of your pool, we can get it cleaned up so that you can enjoy your swimming sessions to the fullest. We pride ourselves on our attention to detail and reasonable rates. And we go out of our way to not only meet, but exceed our customers' expectations.
Protect your investment and get your pool in top shape with our cleaning services. Call us today for more information or to schedule a pool cleaning appointment.
Our Projects
Resources
About Us
Arturo's Pool Plastering is a family-owned business that has been in operation since 1993 and has more than 20 years of experience with pool remodeling and renovation services.
Contact Us
Have a question that is not addressed here? It's easy to get in touch with us.
Click here to contact us via e-mail. We look forward to hearing from you.