Pool Replastering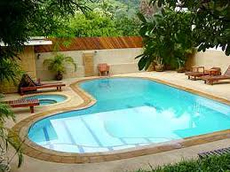 Has your swimming pool or spa seen better days? Is the surface just not as smooth as it used to be? Over time, the finish of your pool can start to wear down, exposing the sharp, scratchy sand beneath it. This could result in ripped bathing suits and painful scrapes if you don't address the problem. But with pool replastering from Arturo's Pool Plastering in Pasadena, TX, you can make swimming in your backyard pool fun again.
Enjoy Your Pool Again
Worn-down plaster is an unfortunate part of long-term pool ownership. But it doesn't take much to bring your swimming pool back to life. After replastering, your pool's surface will be smooth and easy to care for, and your family can start enjoying the backyard oasis you once had. Want to upgrade to a new finish? We can handle that too. Whatever your goals for your swimming pool, we've got you covered.
Get your pool ready for summer with pool replastering from Arturo's Pool Plastering. Call us today for more information or to request an estimate.
Our Projects
Resources
About Us
Arturo's Pool Plastering is a family-owned business that has been in operation since 1993 and has more than 20 years of experience with pool remodeling and renovation services.
Contact Us
Have a question that is not addressed here? It's easy to get in touch with us.
Click here to contact us via e-mail. We look forward to hearing from you.